HE LOVES ME, HE LOVES ME NOT
He loves me, he loves me not is a traditional european game in which one person seeks to determine whether the object of their affection returns that affection.
A person playing the game alternately speaks the phrases "He/she loves me,» and "He/she loves me not,» while picking one petal off a daisy for each phrase. The phrase they speak on picking off the last petal supposedly represents the truth between the object of their affection loving them or not. The player typically is motivated by attraction to the person they are speaking of while reciting the phrases.
The performance was made in Dehua (China), with 437 unfired handmade porcelain flowers, using an industrial methodology of mass production to reproduce a standard romantic behaviour.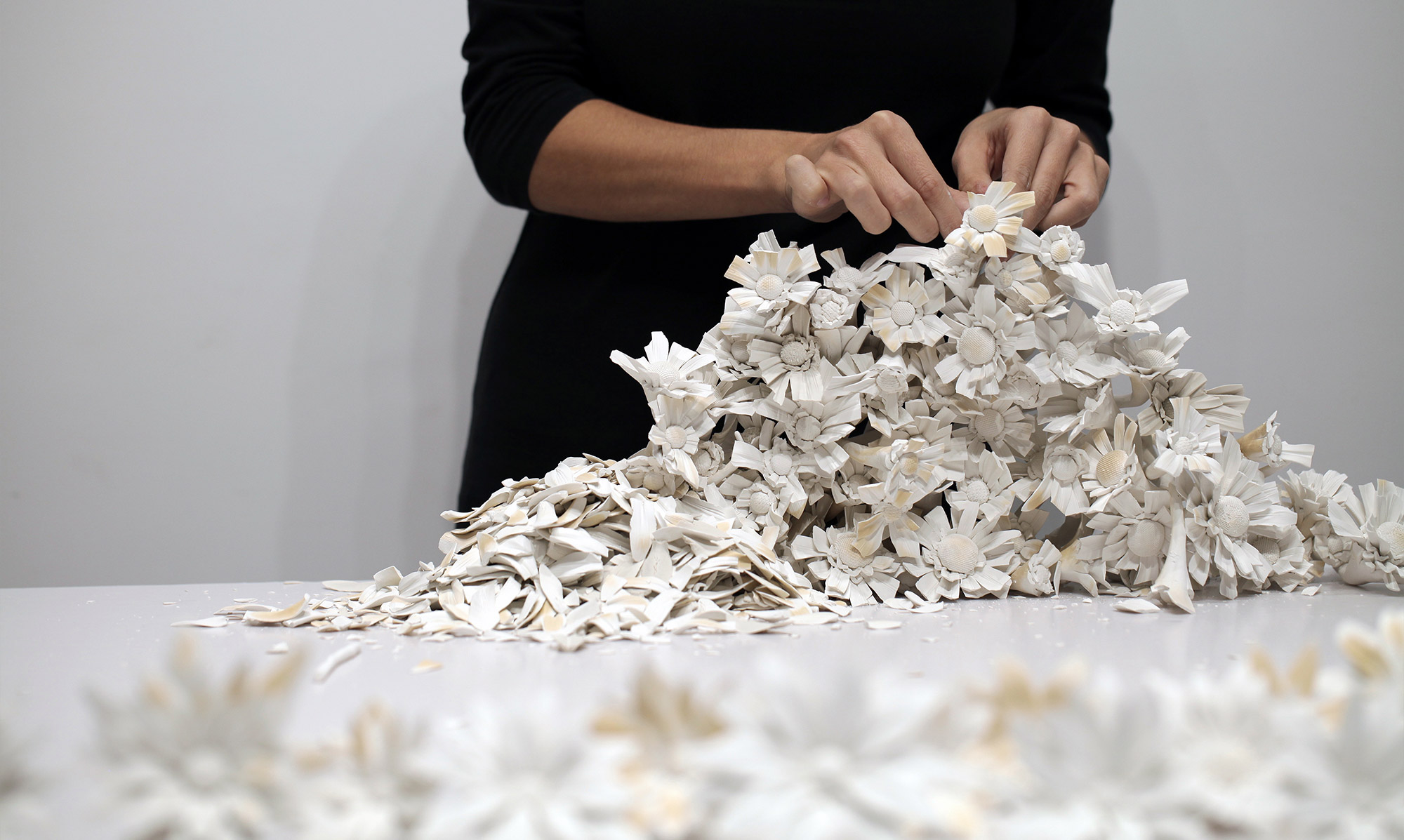 61s FAENZA PRIZE
The International Competition of Contemporary Ceramic Art, organized by the International Museum of Ceramics in Faenza (Italy).